On-Line Leak Repair and Composite Solutions
ON-LINE LEAK REPAIR SOLUTIONS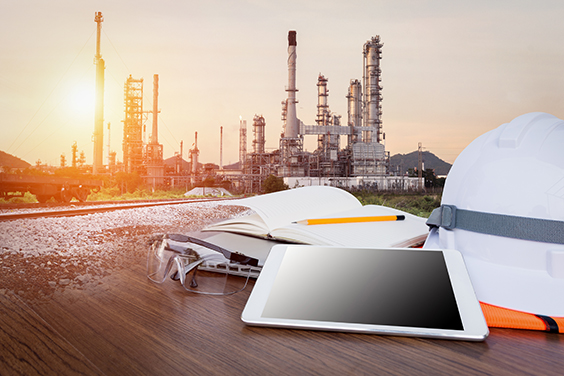 Isolating a system or unit to repair a leak around a flange or replace a section of piping that is below minimum allowable wall thickness means a loss of production and cost companies that operate pressure and caustic systems millions of dollars each year. Not only do leaks cost your company money in wasted energy, they also pose a huge health and safety hazard and damage the environment.  With a same-day response to customer call-outs, we guarantee not only a speedy response, but quality repairs that are second-to-none.
Whether you have a live steam or chemical line that's leaking, we have the expertise and equipment to fix the problem, fast. We offer a 24-7 online leak sealing  emergency service, so your leak can be fixed quickly, meaning you don't incur a costly shut down.
Phoenix Services can prevent expensive shutdowns by providing safe, controlled on site and on-stream leak repairs for any component or process while preserving component integrity and minimizing product loss.
Leak-sealing for steam, gas, hydrocarbons, chemicals and liquids
Engineered solutions for any pressure at any temperature
Complete inventory of stock clamps and enclosures
Keep assets up & running, avoiding shut downs
Safely restore corroded, eroded & damaged pipes, tanks & vessels eliminating failures & shutdowns before they happen
Low cost, high value repair solution
Engineered composite repairs (ECR) are a combination of fabric and resin that form an extremely strong monolithic material designed to share loads and stresses with the host pipe. Engineered composites are used to repair and reinforce internal or external corrosion on chemical, oil, gasses, water and steam piping.  Phoenix Services can offer multiple solutions that not only repair the pipe but put it back in service stronger than when it was brand new. Composites are unique because they can be used on straights, elbows, tees, nozzles, reducers, welds and headers. All products are designed to conform to ASME PCC-2, ASME B31, ISO 24817, DOT, API, and CSA Z662 standards. There is no heating or post-curing required.
Recognized by API 579, CSA, ACI, DOT
Lightweight repairs adding minimal "dead weight" to already thin lines
Repairs are close-fitting & non-geometric specific
Fully engineered through auditable ASME/ISO Standards
In House Inspection programs can extend repair life